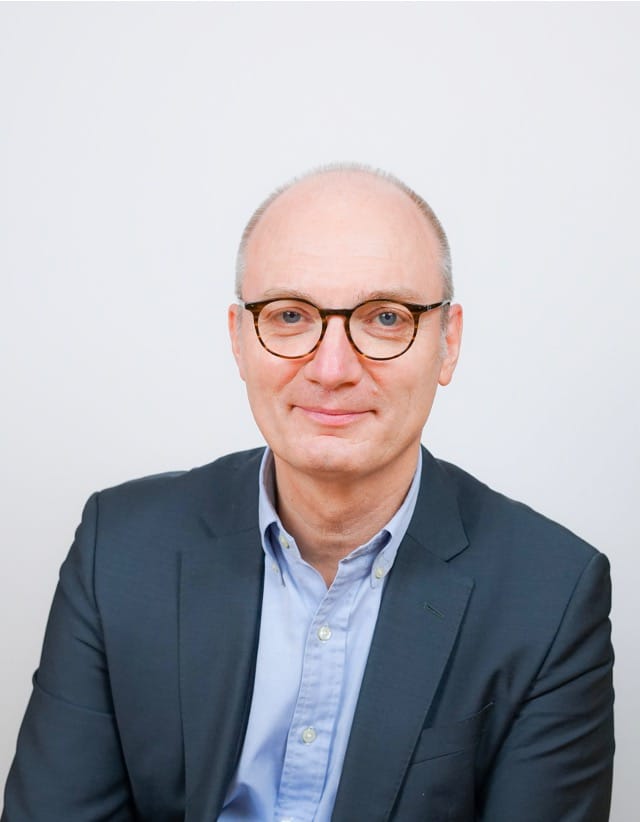 François Koehl
Senior Partner
Who are you?
Entrepreneurship and team spirit in my soul, I am lucky to be in this consulting business because I am passionate about it.
I intervene to help decision-makers and stakeholders to act in a digital world, especially on strategy, transformations and business projects.
My entrepreneurial DNA has been concretized by the creation, management and sale of a consulting firm. It is now used to bring to the teams in missions a step back, a support to the "think out of the box" and an attentive look to a better appropriation by all of the situation and the steps to take.
Why are you here?
I particularly like to contribute to the emergence of decisions while anticipating the conditions of execution and success. By participating in the execution, I help anchor "project thinking" and collective mobilization. To go further, it is also a matter of creating a sensitivity to the human factor. Bringing together all these ingredients in a systemic way is essential for success.
Tasmane is revisiting some of the precepts of the consulting market with its "strategies in a digital world" support. Far from being a simple phrase, it is an invitation, in co-construction with our clients, to rethink strategies in this world that is both human, made up of concrete realities, and digital, allowing for innovations that were previously impossible.
While keeping the "farmer's spirit" that allows us to obtain concrete results, I put my experience at the service of the development of our clients and Tasmane, with humility and ambition.
What doesn't show up on your resume?
Family and music.
The family because it is the primary resource to whom we give the best of what we can and from whom we receive so much.
Music, especially jazz, teaches us to listen actively and to "be" in order to vibrate in harmony with others. Jazz has pioneered innovative management models. In particular, the mastery of improvisation, which allows for the construction of an instant collective, far from the clichés of "everyone does what they want" or "the conductor". But it is completely in line with today's agile approaches.